The helmet fit my head like a glove. The Roc Loc Version 4 locked onto my lobe very easily with one hand. The Roc Loc handles are ergonomically shaped and they fit perfectly in my fingers. The system is much better than past versions as the Roc Loc can be fined tuned on the fly with greater ease.
The lack of weight simply blew my mind. I am used to wearing an older Giro helmet, which is indeed light, but the new Giro Pneumo is forgotten on my head. It almost feels like the old days in the 80's when we stupidly rode without helmets. That alone is a selling feature for me. Off I go, the speed picks up and then I feel it. The airflow is incredible. The 19 wind tunnel vents are just that. The amount of air feels like I am standing in a wind tunnel. I normally suffer from the dreaded hot head, which is
temporarily cured with a squeeze of water… no need for that with this helmet.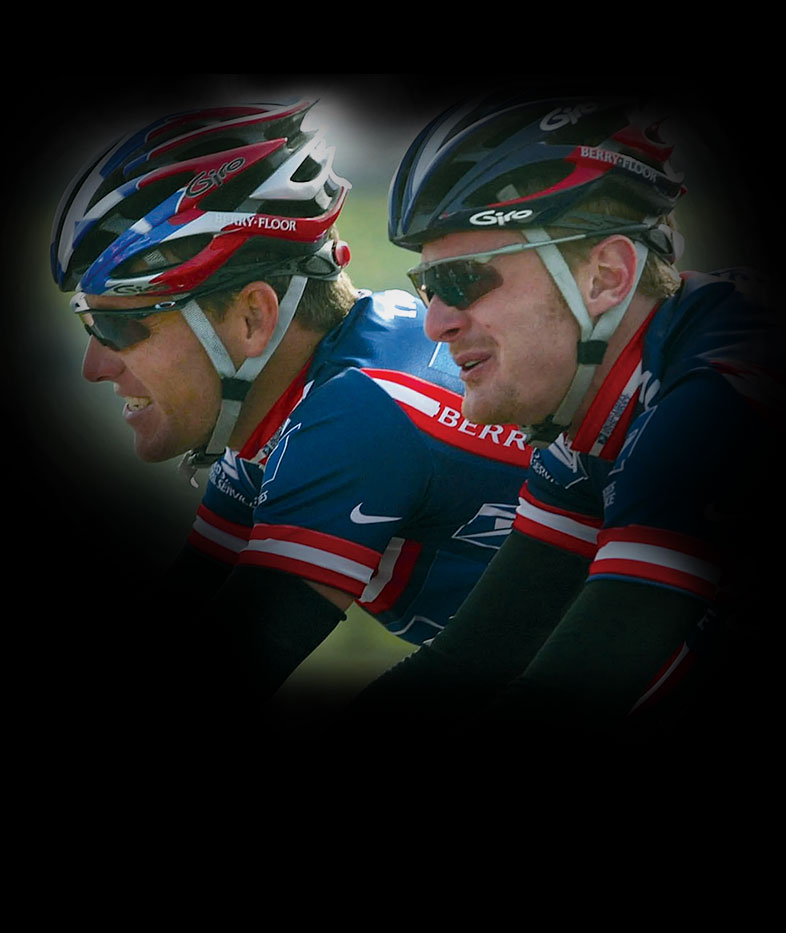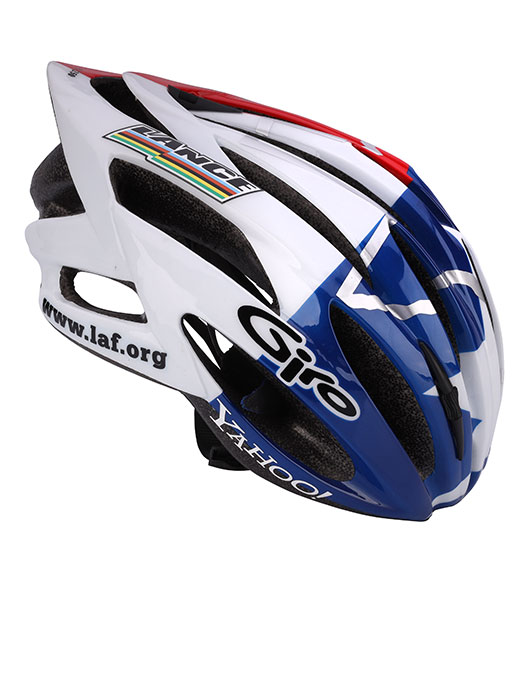 Giro Pneumo Road helmet, US Postal Service team issue
The helmet weighs only 284g/10oz, comes in 3 superfit sizes: S/M/L. The helmet comes with a black detachable Visor, which offers a 15-degree range of adjustment. The best safety feature that I was the most thrilled with is the Full Roll Cage internal reinforcement.
As I have crashed many times in the many years of racing and training with daily hazards, stupid friends and crazed drivers, there is nothing worse than having a helmet explode when it hits the ground. This system will protect the helmet from detonating, and keep
your noggin safe. The in-mold construction offers the final winning touch for me. No rough edges, nothing to snag those expensive jerseys when you put the gear away and nothing to worry about over time.