Meade ETX-105PE
Astro Telescope Premier Edition
Until now, the Stargazer's two biggest challenges to enjoying the night sky have been aligning their telescope and finding objects. Meade ETX-105PE Astro Telescope Premier Edition With Full Size #884 Tripod, AutoStar GOTO Controller and AutoStar PC Software eliminates these two challenges and makes astronomy as easy as pushing a button – right out of the box. Want to see a hard to find deep space galaxy? Simply push a button. The same goes for planets, stars, nebulae and more. Just pick an object you want to observe, press a button, and then AutoStar will automatically point your telescope and put it right in your eyepiece .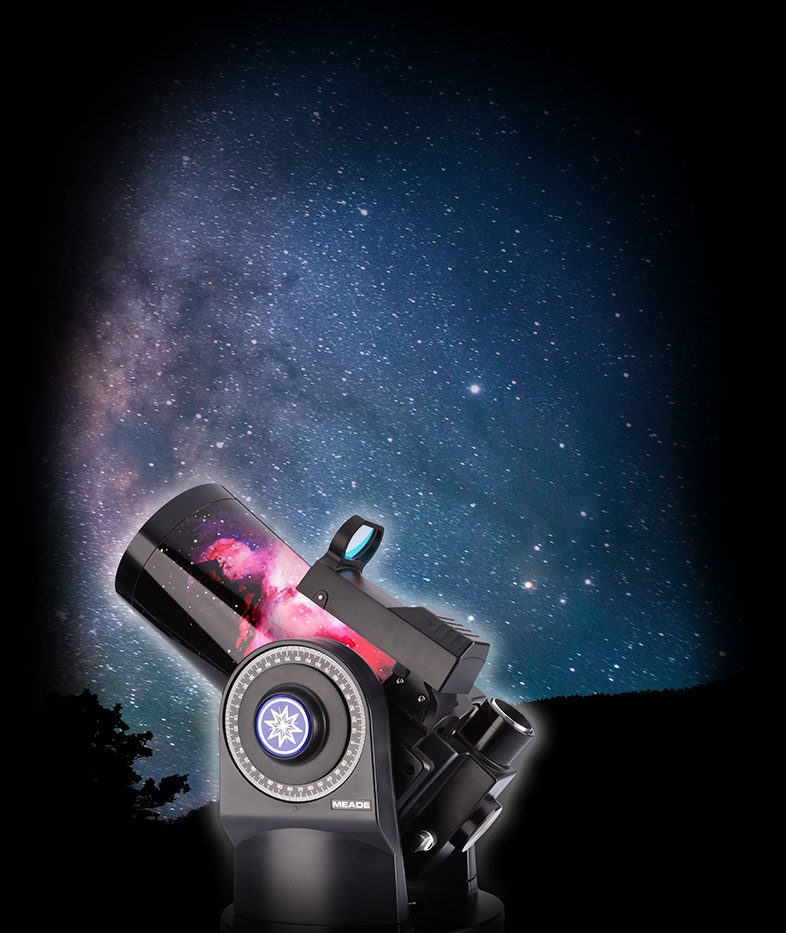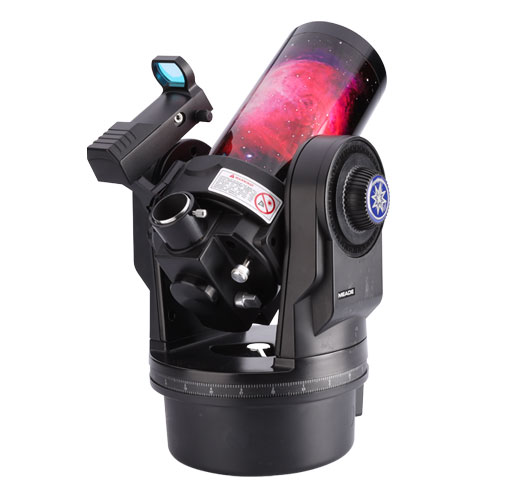 Don't know what you want to see this evening? Go to the "Tonights Best" tour in your AutoStar controller. It automatically selects the best objects in the sky for that particular time and location (from its database of over 30,000 celestial objects ) and puts them in the eyepiece for you to view. All you need is a clear night, a dark sky and a little curiosity. Whether you already know the sky by heart, or are just beginning your journey of discovery, your Meade ETX105PE Premier Edition Astro Telescope will take you where you want to go. Astronomy has never been so fun and rewarding.
Meade's new ETX -Premier Edition automatically levels your telescope, points it North and sets the time. You just enter you location or zip code. After your ETX completes its patented Level North automatic alignment procedure it will point to the first alignment star.
Use the new wide-field Smart Finder to center the red dot over the alignment stars for ultra-precise pointing accuracy.